Description

A CLASSIC TUBE MICROPHONE FOR THE 21ST CENTURY
The M 147 Tube brings back the classic sound of Neumann's famous tube microphones of the 1950s. The M 147 tube is a cardioid microphone using the same large diaphragm capsule as the legendary U 47 but combines it with an innovative tube circuit for lowest noise. Its transformerless output stage ensures superb performance at an attractive price.
VINTAGE SOUND WITH MODERN MUSCLE
With digital recording and ultra-clean processing, many engineers find themselves looking for tube microphones to reinstate a more "analogue" sound character. The Neumann M 147 is a tube microphone specially designed for 21st century recording chains. Its acoustic design is inspired by the legendary U 47, which revolutionized studio recording in the 1950s with its superior sound quality and is still used daily in top studios around the world. The head amplifier of the M 147 combines classic tube circuitry with an advanced solid state output stage for vintage sound with a modern punch.
The headgrille of the M 147 is more than a visual statement: It is a slightly more compact version of the iconic U 47 capsule head, partly responsible for its legendary sound. Even more importantly, it shares the same sound transducer, the classic K 47 large diaphragm condenser capsule, known for its exceptional combination of warmth and presence. The capsule signal is amplified by a classic tube circuit using a specially selected subminiature triode. While vintage microphones relied on large and expensive audio transformers for the final impedance conversion, the M 147 uses a state-of-the-art transformerless solid state output stage, which allows for long cable runs up to 300 m without transmission losses and ensures a very direct sound with unrestricted bass response.
APPLICATIONS
The M 147's unique sound character with unsurpassed presence and a distinctive midrange focus is ideally suited for vocals, both male and female, as well as speech applications such as voice-over and film dubbing. The M 147 is also an excellent spot mic for any solo instruments. Unlike many other tube microphones, the M 147 can be used for quiet sources, due to its exceptionally low self-noise of only 12 dB-A. Although its max SPL figure of 114 dB appears low, the M 147 works well with louder sources, too, as distortion rises very slowly to 5% THD for 134 dB SPL. This behavior is intentional: The M 147 creates a sense of elevated loudness by means soft saturation – just like in the days of analog recording.
Same K47 capsule design as the legendary Neumann U 47
Cardioid pattern
Classic sound with unmatched presence
Tube circuit with extremely low self-noise
Transformerless output stage
Comes with power supply
Suited for: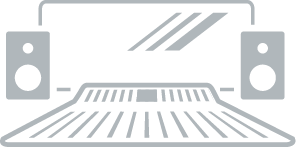 Prof. Recording Studio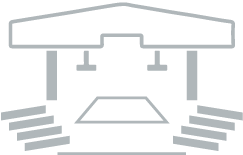 Concert Hall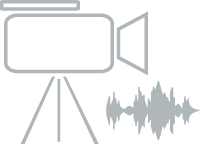 Film/Foley/Voice Over
REVIEWS
"… With the lowest self- noise of any tube mic, it is fully compatible with today´s ultra-quiet digital systems."
MIX 8/1999
"The M 147 Tube is a thoroughly recommendable product."
Production Partner 11/1998
"I have to say that the M 147 did impress on voice from the start… "
LINE UP 8/9 1999
"Reproduction of the nuances of the speaker´s voice and its smoky timbre is outstanding; very nice also the proximity effect even with nearly inaudible whispering." "The Neumann team has really done its homework. The M 147 puts an excellent tube mic into the hands of the recording community – at a price that is incredible for Neumann."
Solo 1/1999
"For Diana Krall´s vocal, the M 147 Tube was crystal clear. Diana sings softly, and there´s a breathiness and an air to her voice that the M 147 really captured."
EQ Magazine 3/1999
"Any audio engineer worth his salt would sell his own grandmother for this mic. Why if Granny knew her audio engineering, she would even feel flattered!"
Soundcheck 12/1999
WHAT OTHERS SAY

At Home At Circle Studios: Home recording with Neumann Mics
Download PDF


AWARDS

TEC Award 1999
WARNING (for California residents only): This product can expose you to chemicals including lead, which is known to the State of California to cause cancer and birth defects and other reproductive harm. For more information go to: www.p65warnings.ca.gov.
Related