Description
Seaboard RISE 25
HOW YOU PLAY
Every movement is musical
On a piano keyboard you control sound in one way: the force of strike on the keys. The soft silicone keywaves of Seaboard RISE 25 open up a new way to shape sound and make music through Five Dimensions of Touch. These movements are intuitive, so you can quickly start playing with far more expression than ever before.
Ultimate Expressive Keyboard
Seaboard RISE 25 is a multi-award-winning, next-generation MIDI controller that gives you unlimited control of sound. A soft, continuous, touch-responsive surface replaces the keys of a traditional keyboard. With expression at your fingertips, a new way of making music is on the RISE.
Compatibility
macOS 10.13+
Windows 10+
INTERFACE
Next-generation controller for stage or studio
25 keywaves

Five Dimensions of Touch

1000+ free sounds

Play wirelessly over Bluetooth

Software bundle: Equator, Strobe2, Cypher2 Player, Bitwig 8-Track

Compatible with music production software

Portable
SOFTWARE
Hands-on control of music software
Seaboard RISE comes with a bundle of high-powered programs from ROLI and other creators of cutting-edge music software: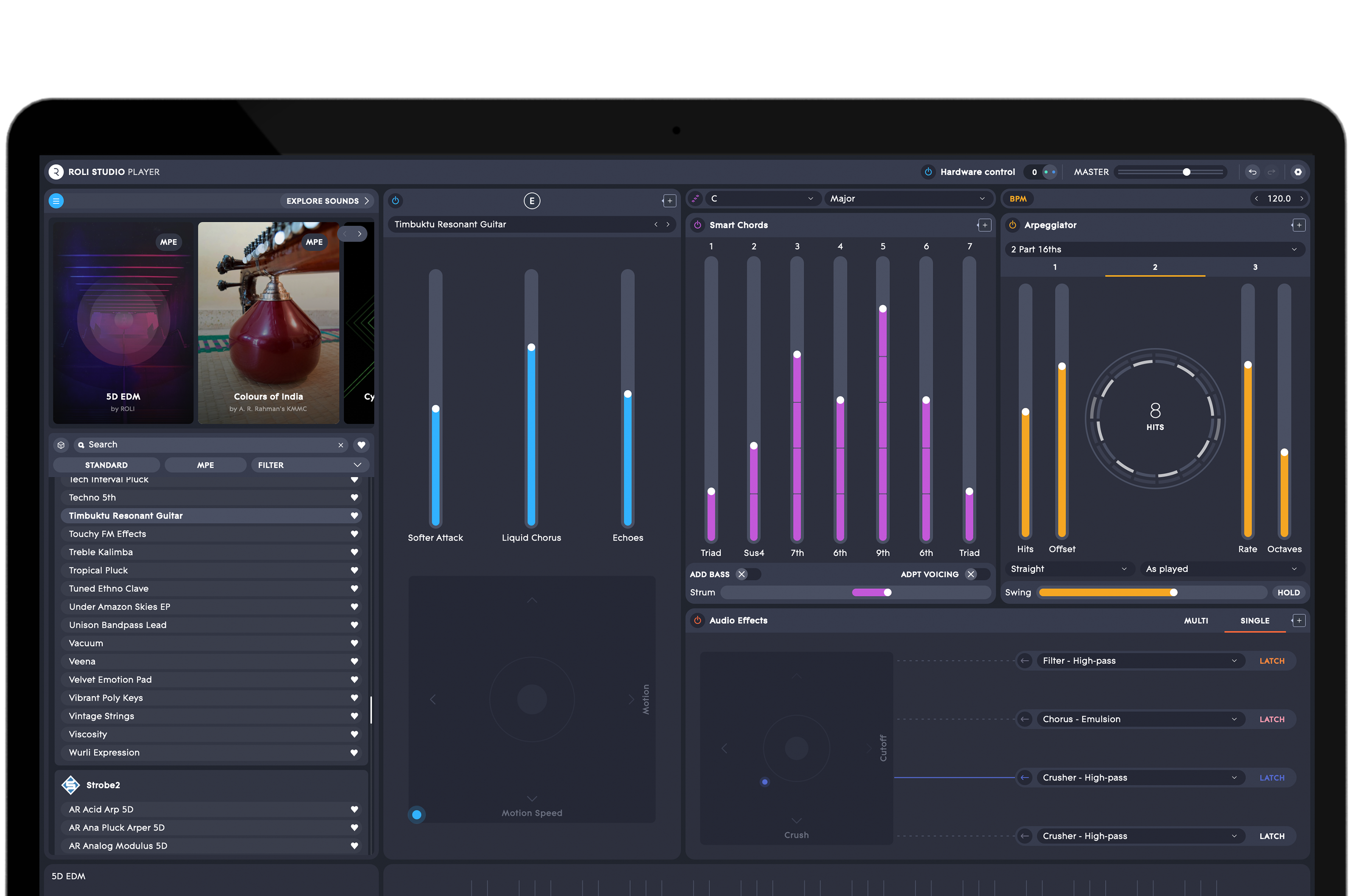 ROLI Studio Player
Access the world's largest library of MPE sounds in ROLI Studio Player, a versatile plug-in that integrates seamlessly with your Seaboard RISE. Featuring expressive macro controls for every sound, plus inspiring tools including Smart Chords, a Multi-Layered Arpeggiator and an Audio Effects Rack, ROLI Studio Player has everything you need to make your music.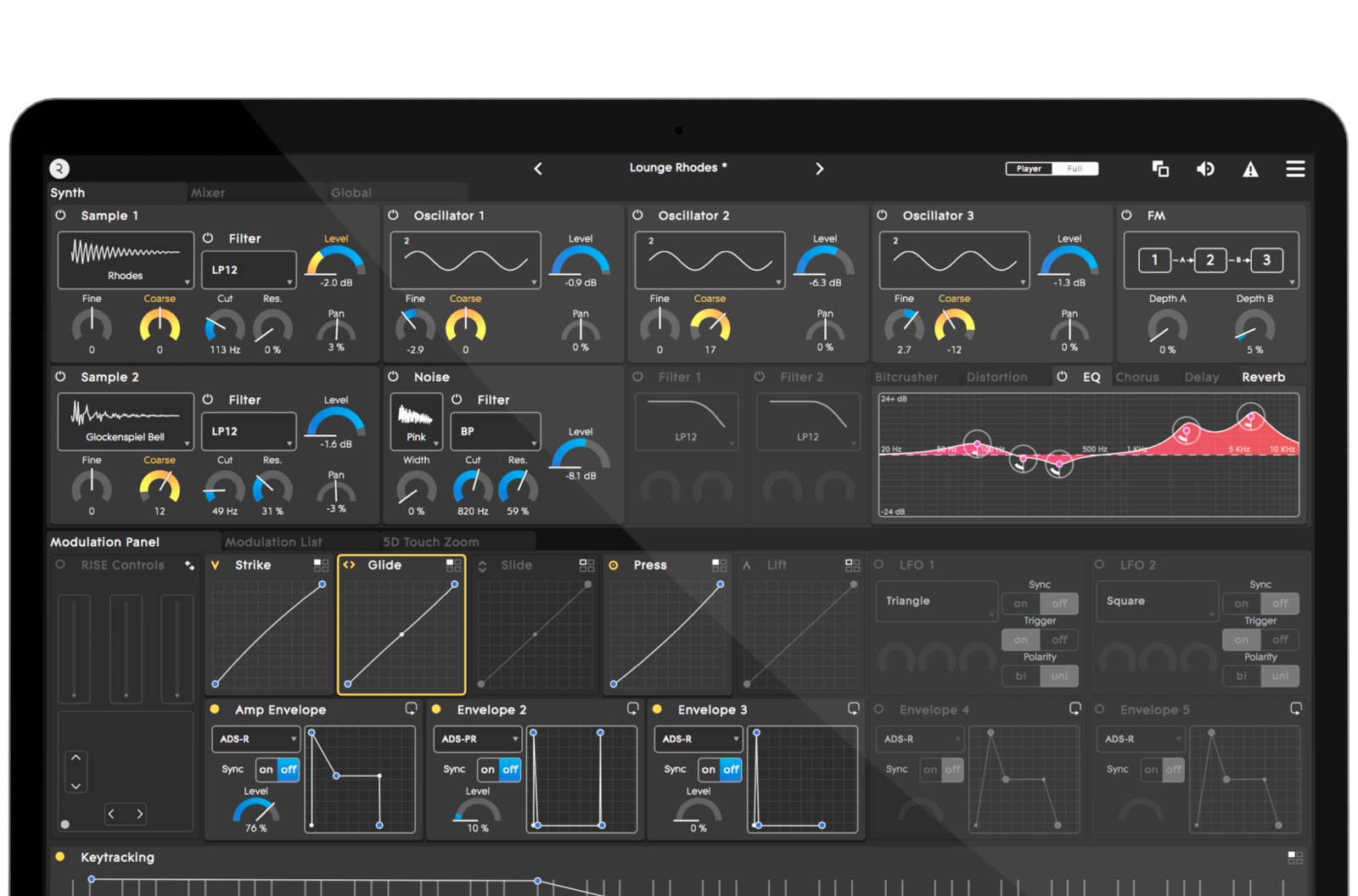 Equator
ROLI's flagship software synthesizer and sound engine is custom-made for controlling and editing sound with Five Dimensions of Touch. Choose from hundreds of included sounds and a range of modulation functions.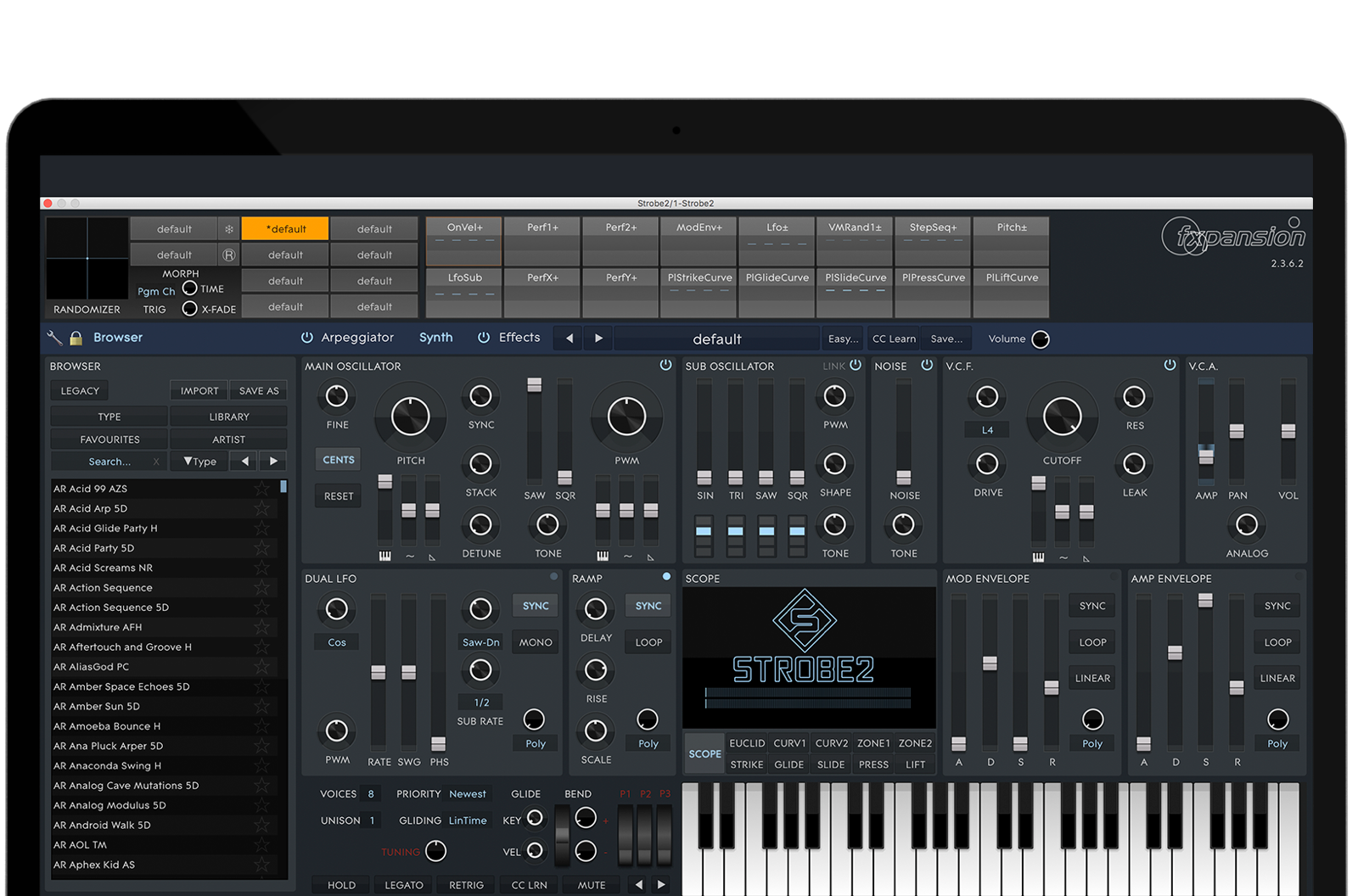 Strobe2
FXpansion's software polysynth features a sophisticated analogue modelling engine, thousands of hugely expressive sounds and effects, and compatibility with multidimensional instruments.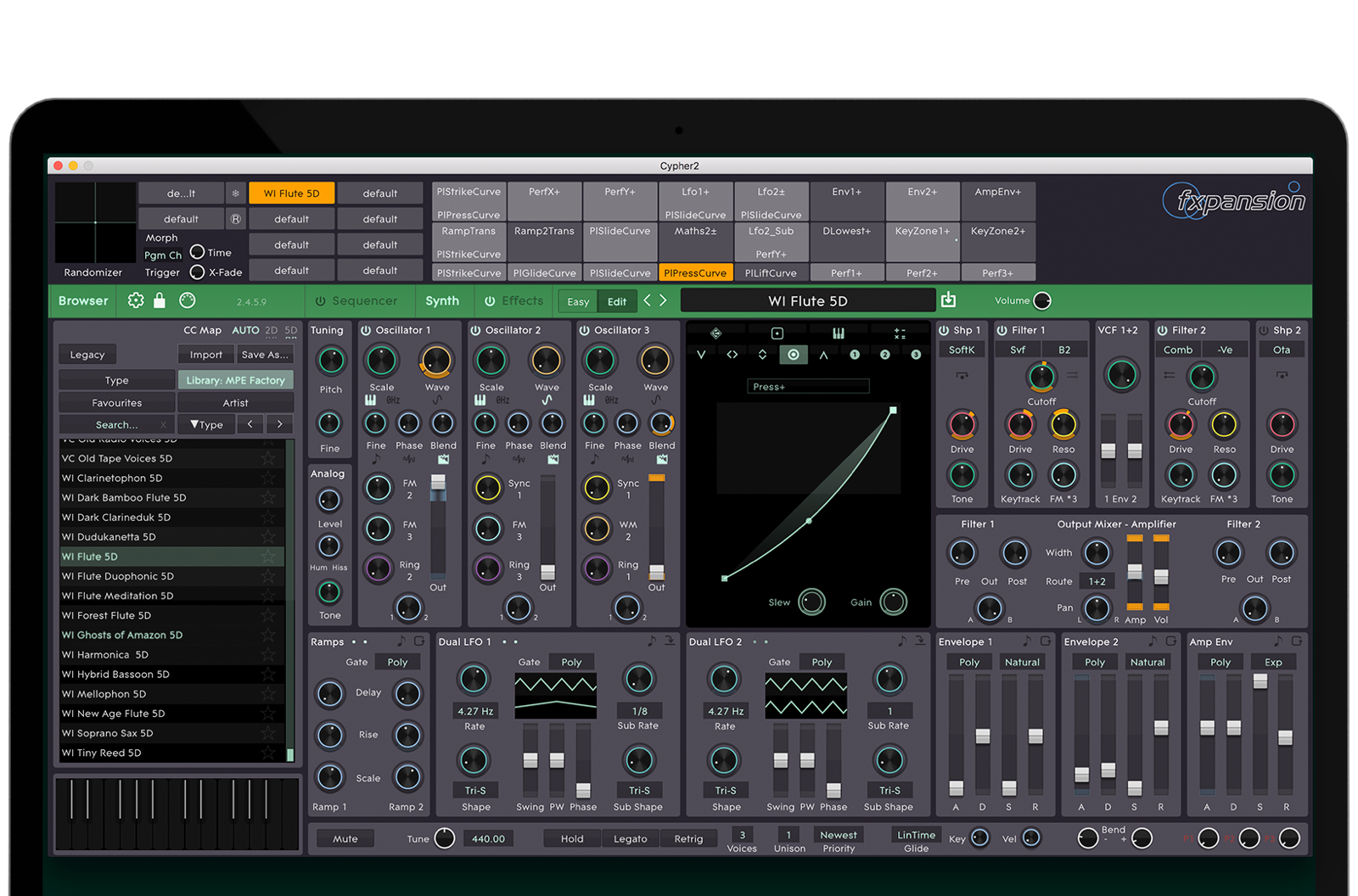 Cypher2 Player
A desktop sound player version of the premium Cypher2 software synth from FXpansion. Play 50 expressive presets and 3 macro controls.
Discounted upgrade price to the full version included.
Seaboard RISE works with programs including:
Ableton Live
Apple
Bitwig
Cycling '74
FXpansion
Native Instruments
Audio Modeling
Spectrasonics
Please follow and like us: