Description
"This guitar is a colorful representation of my creative style both artistically and musically. It's been unbelievably cool to see it come to life after all these years and now available to everyone"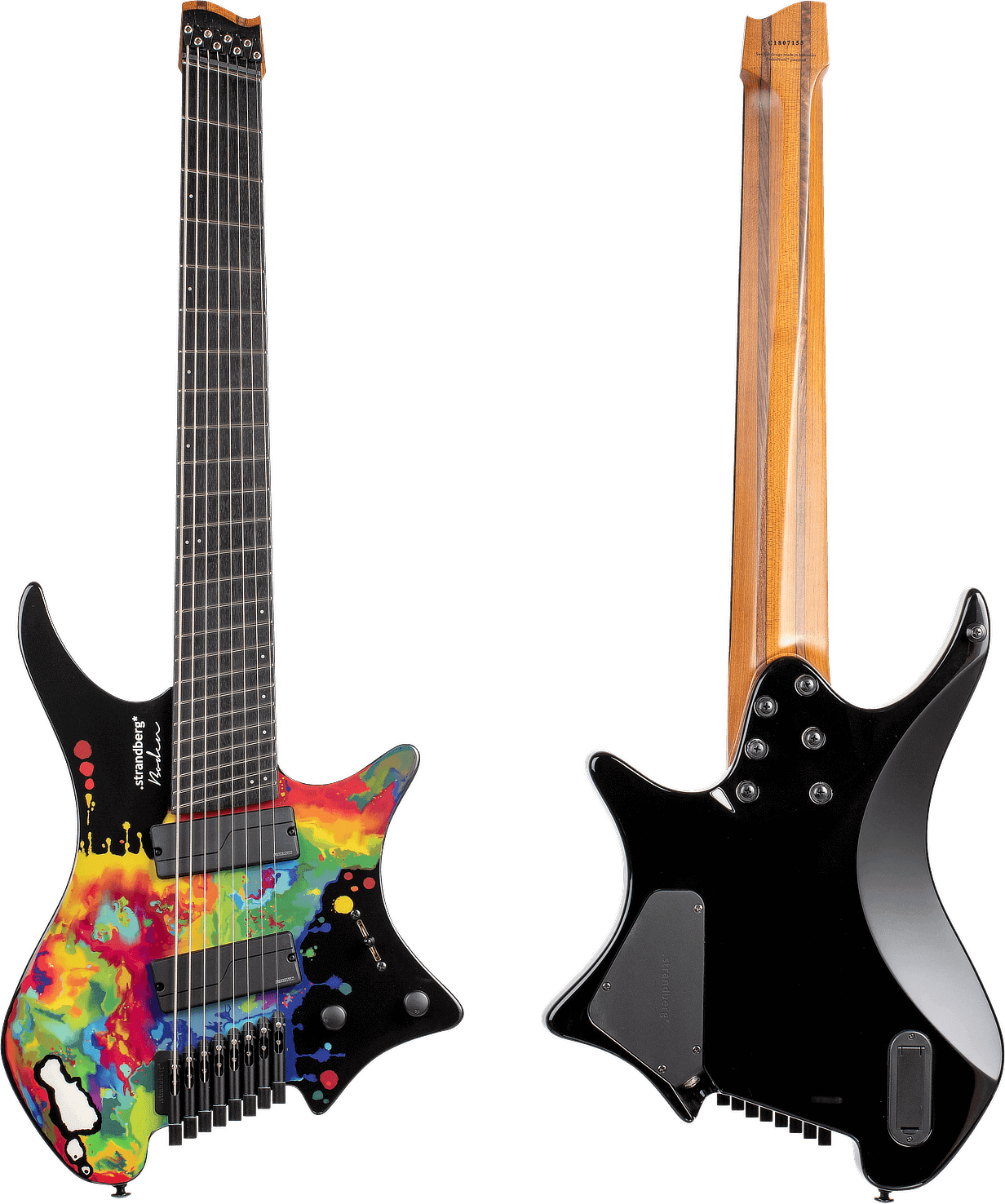 SKU: BD6CT-18A-E-M-DC
The Boden Metal 6 Sarah Longfield Edition is the 6-string version with the base specs of the Metal 6 and Sarah's unique Black Doppler gloss finish. This model features a chambered American Basswood body with a quarter-inch Maple top and Roasted Maple neck with Ebony fretboard for strong focused lows, rich mids and brilliant highs.
Creatively Powerful
Fusing elements of modern metal with influences from an eclectic range of genres and sounds, Sarah Longfield has burst onto the music scene with her technical proficiency and original playing style. The new Metal Sarah Longfield Edition models – available in 6, 7 and 8-string versions – reflect who she is as a rising star in the electric guitar community as well as a thoughtful player and artist.
The Metal Legacy Continues
Based on the popular Metal model, the Sarah Longfield Edition features a chambered Basswood body with Maple top, a roasted Maple neck with Ebony fretboard and equipped with the cutting edge Fishman™ Fluence™ Modern pickups and electronics for a full punchy character that offers versatility making these guitars play and sound as amazing as they look, making them ideal for a variety playing styles and genres.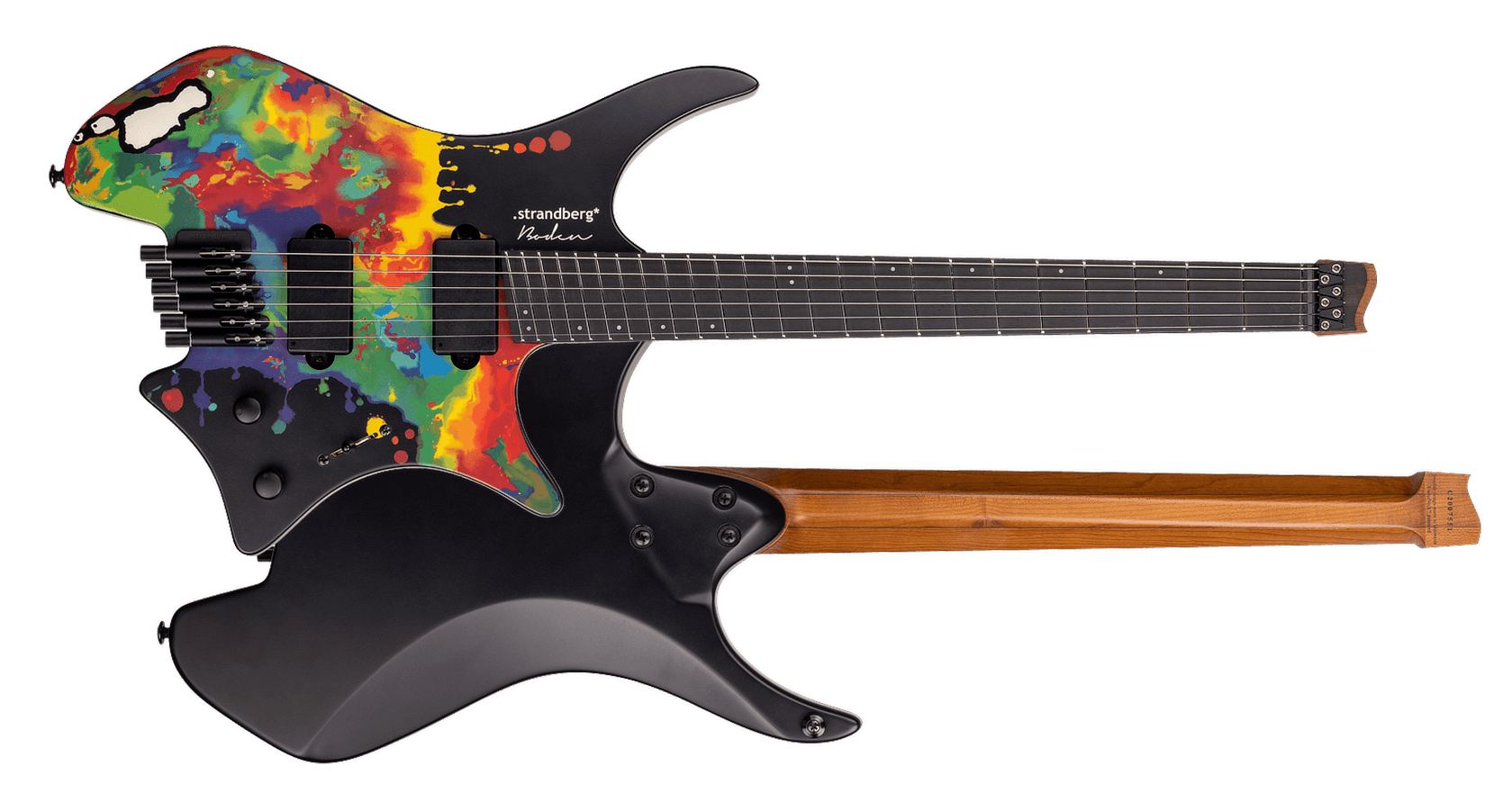 Now Also available as Standard 6
The new Boden Standard 6 Sarah Longfield Edition was developed for Sarah's desire to offer a more affordable version of her artist edition model while retaining most of the major features and the striking aesthetics that make it one of our most popular models in the Boden lineup. Featuring the base wood specs of the Metal model with a smooth satin Black Doppler finish, this new version is now equipped with our highly regarded OEM passive pickups that can cover a wide variety of sounds and styles and the new sculpted neck-join heel for greater comfort when playing in the higher registers of the fretboard.
Black Doppler Artwork Finish
These stunning looking models prominently feature Sarah's own "Black Doppler" artwork finish that was spontaneously created on her own custom Boden and is now meticulously applied on each production model guitar.
General
Bolt-On Construction
Chambered Body
Arm, Torso and Heel Carves
Solid Maple Top
Basswood Body
Roasted Maple Neck, Carbon Fiber Reinforced
Ebony Fretboard
Approximate Weight 2.3kg / 5 lbs.
Standard Lightweight Gig Bag (included)
Manufactured in Indonesia
Vital Stats
Scale Lengths:
25.5" – 25" (6-string)
26.25" – 25.5" (7-string)
28" – 26.5" (8-string)
EndurNeck™ Profile
20" Fretboard Radius
24 Frets
Jescar 57110 Stainless Steel Fretwire
.strandberg* EGS Series 5 Bridge and String Locks
Black Anodized Hardware
Original Luminlay™ Blue Side Dots
Original Luminlay™ Blue Inlays
Finish: Black Doppler
Sonic Profile
H-H Pickup Configuration
Neck: Fishman Fluence Modern Alnico (Black plastic)
Bridge: Fishman Fluence Modern Ceramic (Black plastic)
3-Way Pickup Selector
Position 1: Neck
Position 2: Neck + Bridge In Parallel
Position 3: Bridge
Master Volume w/ Push-Pull For Split Coil
Master Tone w/ Push-Pull For Voice 1/2
Available In 6, 7 & 8 – String Versions
WHAT MAKES IT SPECIAL?
WHAT DOES IT DO?
WHO IS IT FOR?