Description
THE LIVETRAK L-20
MORE BOARD. MORE MUSIC.
The LiveTrak™ L-20 is the new digital console offering everything creators need to mix, monitor, and record complex productions. With 20 discrete audio channels and six individual custom monitor mixes, it's built for bigger, bolder arrangements.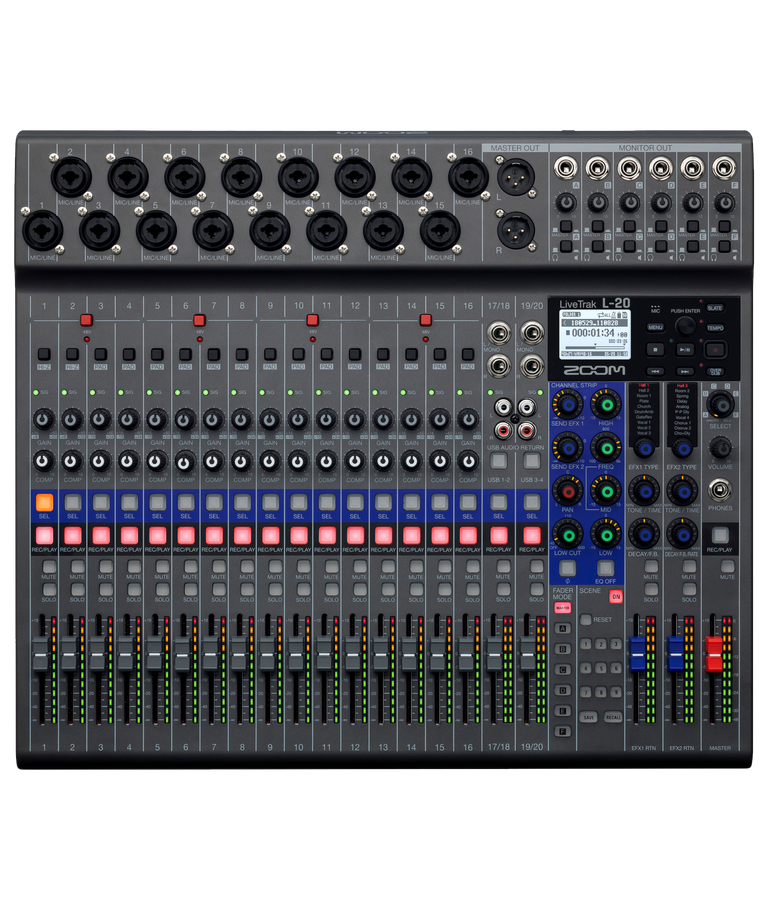 20 INPUTS FOR BIGGER SOUND
The LiveTrak L-20 is designed to mix bigger. It features 20 inputs
(16 mono mic/line inputs and two stereo inputs), all with independent
3-band mid-parametric EQ. The 16 mono inputs offer stand-alone compressor control.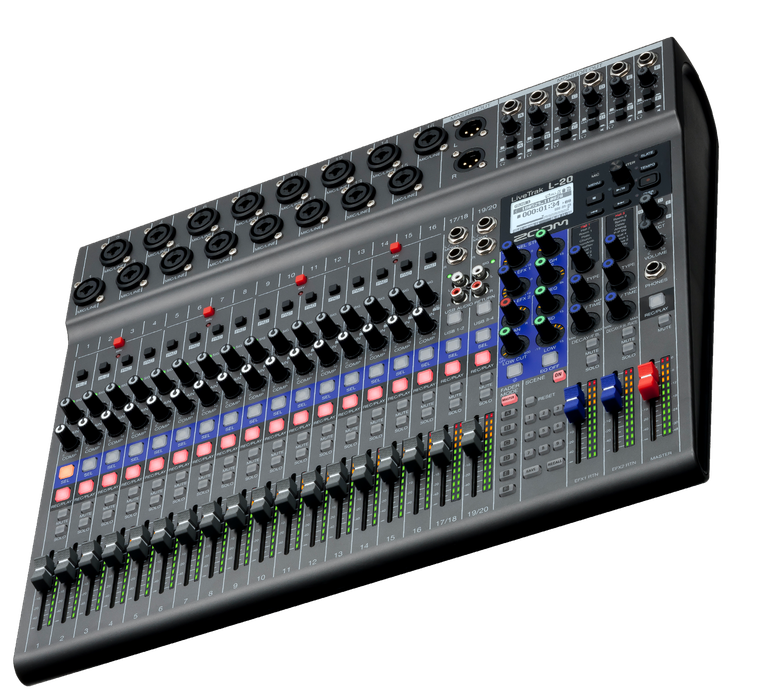 22 TRACKS OF RECORDING
Record 20 discrete channels plus a stereo mix directly to an SD card. The LiveTrak L-20 captures pristine audio in resolutions up to 24-bit/96 kHz.* At -128 dBu EIN with +60 dB maximum input gain, the L-20 is equipped with our quietest and most advanced preamps ever. Mix down finished songs on the L-20 or transfer your discrete tracks to a DAW to perfect later.
*Effects, EQ, overdub, audio interface, and fader modes A-F are not available in 96 kHz.
I could unload two racks worth of gear and it still wouldn't add up to everything the L-20 can do. It's easy. It's intuitive. It expands my abilities as an engineer."
What I love about the L-20 is the flexibility it gives you with 20 channels, preamp effects, six individual mixes and high-quality multi-mode recording. This little board is like the Swiss army knife of boards. 1000000000 hugs!"